Download wholesale price list

More than 2205 people have already downloaded the price list
Up to 30% off
retail price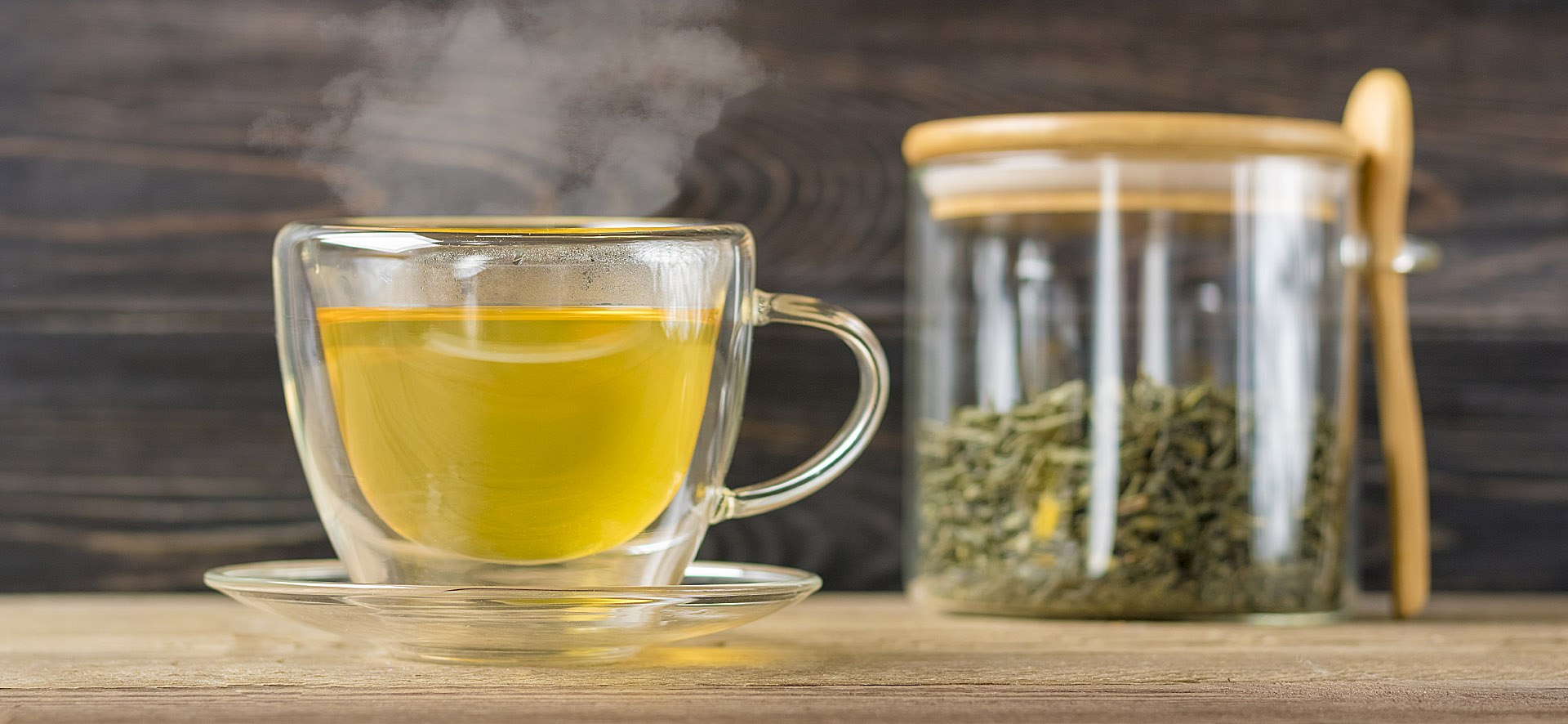 Before buying in bulk, we suggest you get acquainted with the quality of our tea
Add a suitable set of samples to your cart and place your order.
О нас пишут
Dear customers! We will be very happy to receive feedback from you about the quality of our work and the purchased product.
Алла , м. Вінниця (Вінницька обл.)

Дякую за швидку доставку! Вже не вперше беру у вас чаї, дуже задоволена! І пакування і якість на рівні! Все дуже сподобалось! І дякую за подарунок, приємно!

25055

Заказ надійшов швидко, гарна упаковка, красивий лист. Смаки не дуже підійшли. Найбільше смакував подаруночок - чорний чай Великий імператор. Надалі треба консультуватися з продавцем щодо смаку. Бутони троянди хоч і невеличкі, але аромат в ...

24945

Отличный чай, много он пью его и очень довольна и вкусом и свойствами этого замечательного чая

24882

Дякую за чудовий смачний чай. П'ють із задоволенням мої рідні та друзі. Швидка доставка, висока якість, смаки на будь-які уподобання

24862

Взяла на пробу этот чай,выпила вечером,сон был более спокойный.

24854

Дякую за чай. Взяли на пробу різні сорти. Якість чаю та упаковка дуже сподобалися. Швидка доставка. Рекомендую.

24808

Чаї смачні, я впевнена що кожен вид знайде свого поціновувача. Особисто мені дуже подобається улун-годзілун, шупери класні. Звичайний чай після них навіть не сприймається ☺️.
Обслуговування швидке, чудове

24806

Дякуємо, все як завжди гарно!
Чудовий чай, гарна упаковка ❤️

24695

Спасибо за посылочку.Упаковано отлично.Спасибо за подарочек.
Красный чай "Ли джи..." стоит похвал.Всем рекомендую
Удачи в работе

24689

Красный тегуанинь буду мешать с классическим зеленым. Спасибо за пробник байхао. Завтра попробую.

24682

Надія, М. Буча, Київська область

Чудовий чай
Отримала швидко, дякую ❤️

24680

Дуже швидко та зручно ! Дякую "Мій Чай"

24619

Дуже смачний чай, приємно здивовані, що аж від радості розбили заварник для чаю, прийдеться купляти новий

24579

Ось таке моє перше замовлення. Сама насолоджуюся чаєм і пригощаю. Прекрасні напої. Дякую, враження хороші. Чудовий асортимент, виникає бажання замовляти ще і ще.
Лише "Укрпошта" неналежно виконала свою роботу. "Гуляв" мій...

24565

Широкий вибір якісного чаю. Чітка, злагоджена робота магазину. Повністю задоволений.

24557

Все сподобалось. Єдине, що пакетик чаю, що на презент, постійно надсилається чорний, при тому що я завжди замовляю тільки зелений без добавок.

24556

Сподобалась співпраця з магазином, замовлення опрацьоване і доставлене швидко. Дякую за приємний бонус у вигляді смаколика, в кадр він не встиг потрапити ;)
Гречаний чай спробував вперше, дуже смачний, обов'язково спробую й інші вийди чаїв.
Дякую...

24535

Заказ прийшов швидко, були і подарунки, дякую за роботу.

24495

Відправлення отримала швидко. Чай дуже смачний. Все що на сайті було написано в описі про чай так і є. Вчусь правильно заварювать.

24431

Покупаю, так как отличное качество и цена

24427

Все, как всегда оперативно и качественно. Постоянно заказываю здесь зелёный чай с жасмином. Хорошая цена и качество. Спасибо продавцу. Так держать. Рекомендую.

24418

Обслуговування відмінне ,товар якісний .Так тримати!

24417

Майя, м. Івано-Франківськ

Дуже порадував асортимент трав'яних чаїв, хоча традиційні китайські також на рівні! Ройбуш крем-карамель то просто любов з першого погляду. Класно, що є відправка укрпоштою. Дякую магазину мій чай!!

24406

Всі чаї, що брав, високої якості. Відкрив для себе білі та жовті китайські чаї. Розраховую брати їх на постійній основі. Доставка - це окрема розмова. Відправляється через декілька годин після замовлення. Час отримання меньше доби. Чудово.

24330

Первый же заказ и уже не доложили мне одну позицию чая.Мелочь,но не приятно.А в целом упаковано хорошо,большой выбор.

24325
Online store «Miy Chay» specializes in selling Chinese tea. Teas are delivered directly from China in small batches. We carefully select products and make sure that the best varieties are presented in the assortment. This is a guarantee that our customers receive only natural, high-quality and fresh products.
We work with retail customers and also offers the opportunity to buy Chinese tea wholesale with worldwide delivery, as well as buy Chinese tea wholesale in new York, London, Paris or any other city. You can buy products in small or medium-sized batches, arrange for the delivery of natural tea to restaurants, cafes, shops and offices.
We will also be happy for those who are not a representative of the company, but want to please themselves and their loved ones with really useful tea. Just add the desired tea to your cart and make purchases with savings – you will get the best tea at a wholesale price.
Our wholesale assortment includes the best-selling varieties of puer, oolong, green and black tea.
Buy weight tea wholesale with delivery around the world today is not difficult. Numerous stores and online resources offer a «drink of every day« in a huge assortment. And here the main question arises: where is it better to buy loose tea in bulk?
11 reasons why our customers buy tea wholesale in the online store «Miy Chay» by weight:
We are a direct supplier of tea from China. When purchasing raw materials, we place the main emphasis on quality. Before ordering any variety, we make a tasting and only then buy tea in bulk directly from the tea provinces of China. This applies to both loose and related species, and Puer, Packed in neat boxes.
We Visit exhibitions, follow new products, and are always up to date with the latest "tea events".
If a customer asks us to recommend a good variety, we take into account all individual preferences. Our customers constantly return to us, as they see a pleasant attitude to themselves, first of all, as a person.
Both the owner of «Miy Chay» and our employees know almost everything about elite Chinese teas, trying to convey as much useful information to each client as possible.
In our company, tea is not just treated as a business, but as a unique life product that allows not only to enjoy bright taste and aroma properties, but also to enrich the body with numerous useful substances.
To Buy Chinese tea wholesale in «Miy Chay» means to get properly transported, stored raw materials of excellent quality, Packed in a special metallized, sealed package that does not allow moisture to penetrate inside.
The assortment of the specialty store includes more than 400 items, including tea, tea utensils and accessories. Under the influence of constant changes in the market, the catalog is regularly updated.
When Buying loose tea in bulk, our customers pay special attention to dishes: True gourmets know that it is profitable to buy tea in bulk – this is, of course, the main thing, but no less important is the dishes that are used for a long time to drink healing and fragrant nectar delivered from faraway China. In our catalog You can choose for any color and taste, clay and porcelain teapots, bowls and gaivani, mugs and cups, slivniki and teapots, tea cans and original accessories designed for calming tea ceremonies that turn the absorption of the drink into something special, relaxing, taking you to the world of dreams and dreams. Tableware is very important for every Chinese tea. It is not only pleasant to drink from it, but also pleasant to admire its aesthetic beauty, created on the basis of Eastern tradition. Even the simplest clay teapot looks beautiful and original in the kitchen, giving the interior a stylish "chip".
Affordable price (tea wholesale price is mutually beneficial!). We do not say that everything is cheap for us and expensive for others. No, and again, no! We are all justified and not deserved is not too high. Naturally, tea by weight wholesale is more profitable to buy than retail. The constantly working discount system in «Miy Chay» allows you to make a purchase with a maximum "minus percentage" reaching 30. It all depends on the volume ordered and the selected varieties. Wholesale in «Miy Chay» is profitable for both customers and us. It is easy to make sure that our wholesale tea price is winning: just compare it with several similar specialty stores.
Buying Chinese tea in bulk means giving yourself new, memorable emotions that positively affect both the physical and psychological state. These are not just words! This is a reality that millions of people who are actively buying surprisingly interesting tea drinks in China have become convinced of. Our customers love us for another reason: to buy weight tea in bulk, they do not need to spend a lot of time – just a few minutes – and the order is made. The site interface is simple and convenient. The main information is presented delicately without distracting «maneuvers».
The product is sent on the day of the order, provided that it was formed before 16.00-17.00 hours.
When evaluating the range of «Miy Chay» and making a certain choice in favor of a particular tea variety, keep in mind that each of them is famous for certain advantages and differs in taste, aromatic notes, sung in numerous legends – the pride of the Chinese nation. Therefore, when ordering it, You should understand that you are not buying tea from a supermarket shelf of unknown quality and origin, but natural value, grown in ecologically clean areas of the middle Kingdom, collected by human hands.
Pleasure, energy of healthy life, beauty of tea parties, optimized cost... - this is what Chinese tea wholesale means in «Miy Chay»!
"Chinese tea wholesale" is one of the main directions of «Miy Chay», which allows you to sell products faster, develop faster, feel stability, and be constantly "afloat". The demand for our product does not depend on the appearance of the point of sale. For us, it is not the store that is important, but the quality of products, repeatedly evaluated by customers, to whom we treat with due attention and respect.
Chinese tea wholesale makes us more successful, and along with us, every Ukrainian who wants to enjoy beautiful purchases delivered from the foggy provinces of the middle Kingdom.
The long time of our work has allowed us to form the main and additional assortment of the most sold and popular items. We work only with the best Chinese manufacturers, which means that you will want to buy wholesale tea in Ukraine again and again, using our online resource.
Using elite Chinese tea, You elevate yourself to the rank of "healthy and successful", preferring to get only the best out of life! If you want to buy tea wholesale in Kiev-call us and we will surprise you with pleasant terms of purchase and a discount interest rate!
Each Chinese tea has several important features:
invigorating effect on the body in the morning,
soothing and relaxing in the evening,
filling the body with vitality at any age, weather, mood.
Tea weight wholesale in «Miy Chay» is not just a bargain for price and quality. This is getting a unique raw material that makes it possible to forget about troubles and worries for a while. A Cup of fragrant drink will distract from the crazy modern rhythm of life, and taste buds will feel the unique taste and exotic aroma, involuntarily reminding you that life is beautiful, and you should never forget about it!
We take care of the needs of each interested customer. To make sure of this, it is enough to buy Chinese tea wholesale in MII Tea. We will arrange delivery to any point in Ukraine, giving You the right to touch the mysterious tea world and Chinese traditions at the highest level.
«Miy Chay» is an objective opportunity to buy the best of the best! You can buy tea wholesale from us not only Chinese, but also, for example, African "Rooibos", South American mate, powdered matcha, etc. Only You can find out what will really surprise You, repel or become your favorite drink!