Mate Tea – South American exotic in its purest form!
Before going into the story about the unique tea mate-an exotic drink supplied to the world market by Paraguay, Uruguay, Brazil and Argentina, we want to quote a few opinions obtained from the search for "tea mate reviews", which can interest the reader with information:
"I drink mate before training, it removes toxins well and invigorates as well as coffee",
"my husband is a fan of all sorts of extraordinary teas, and mate is one of his favorites",
"my friend often drinks this tea from the pot, the conversation with him always turns out to be unusual",
"I decided to try to make sure of what was said: "mate has the power of coffee, the benefits of tea and the euphoria of chocolate" in the end, I was convinced of the power of coffee for sure" ...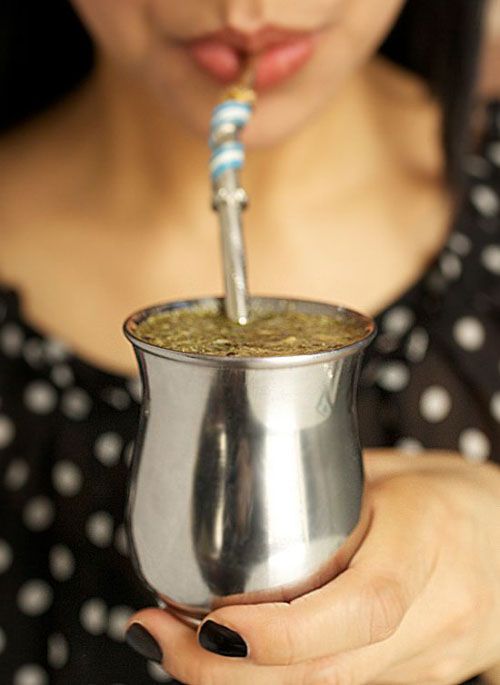 There are a lot of similar reviews on the web, which allows us to conclude: mate tea is familiar to many in Ukraine, but it is not very popular. After all, you need to understand the exotic! And this is not common to everyone. But, he still has his fans in our country. And, a considerable number. If you haven't tried Paraguayan mate tea yet, but you like to treat yourself to something new and original-you should decide to buy an unusual drink, and evaluate its privilege or "South American incomprehensibility for a European"on your own taste. Some people find it peculiar and drink it with pleasure, while others prefer their favorite green and black teas after a few SIPS. Everything is individual! Our right is to tell You about its origin, taste and aroma features, brewing, and useful properties. And you have the right to try it or not.
Mate is not difficult to buy in Ukraine. If you are interested in not overpriced cost and good quality of dry raw materials, order tea mate in the online store "Miy Chay" and satisfy your curiosity. Order a drink of Indian tribes-means to give yourself the opportunity to plunge into the world of exotics and travel!
Mate tea – a South American tonic drink, still used since ancient times by the Indians. On the European continent, it became famous in the XVI century, but despite its constant presence on the tea market, it remains unfamiliar and more than exotic for many today.
Mate tea is a unique product made on the basis of dried and crushed leaves and young stems of Paraguayan Holly-an evergreen shrub or tree that reaches 15 meters in height and grows for about 100 years. In South America, it is the leader among coffee drinks. Raw materials are collected on huge plantations, well dried, not fermented, just finely ground, sometimes crushed down to a powder. This can be seen if you buy tea mate in "Miy Chay". Our tea mate price will make you pleasantly surprised.
Taste – herbal, pronounced, slightly bitter, robust, full-bodied. On milk, the mate loses its characteristic bitterness. The aroma is unusual.
Useful properties
Cult tea is a real storehouse of useful substances. Its leaves contain:
organic acids and chlorophyll,
vitamins A, b, C, E, P (up to 100 types),
alkaloids and tannins,
iron, manganese, potassium, sulfur, sodium, magnesium,
matein is a valuable component-a natural stimulant, similar in properties to caffeine. Only matein is essentially unique. It perfectly tones, increases endurance and physical activity, while not exciting and does not cause insomnia. If caffeine is contraindicated for hypertension and heart disease, then they can safely use mate tea. It lasts up to 10 hours.
To buy mate tea means to give yourself the opportunity to get useful substances naturally. Its regular use significantly has a positive effect on the body, namely:
reduces blood pressure,
expands the blood vessels,
improves the cardiovascular system,
"grinds" digestion,
removes excess fluid from the body,
stimulates the adrenal glands,
improves mood,
strengthens memory,
activates the body's defenses,
helps to cope with depression and mental disorders,
used for obesity (good suppresses hunger and breaks down fat and carbohydrates),
has a laxative and diuretic effect,
normalizes metabolism.
Mate is non-caloric! In 1 liter of tea only 30 calories!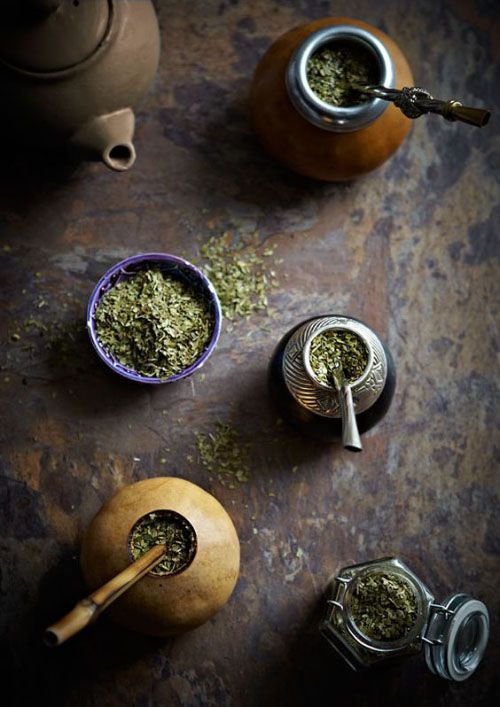 Contraindications
Not recommended for children, pregnant and nursing women. You can not drink with kidney diseases and a tendency to salt deposits (stones, sand). The product is dangerous for high acidity and predisposition to cancer.
Buy mate tea-simple, brew and drink-interesting and not difficult!
Mate is not difficult to buy. Moreover, the mate cost is acceptable for everyone. But you still need to learn how to brew it! There is a special feature that significantly distinguishes tea drinking with an exotic drink from the traditional one.
Dry raw materials from Paraguay are brewed in a special dish – and only so! Otherwise, there is no point in messing with it at all. In an ordinary Cup or teapot, the process of brewing and drinking will not make a proper impression.
"Calabasas "or" Calabasas " began to be made by the Indians from wood gourd-gourd or Calabash tree. In appearance – it is a rounded Cup without a handle with a mouthpiece (bombilla - an interesting tube with a filter), through which the drink is drunk. Today, calabashes are made of many materials: oak, porcelain, ceramics, silver, etc. The appearance is very different: concise, clean, with drawings, patterns... Color scheme for every taste. If you select remember: You buy dishes in order to enjoy the tonic nectar. Therefore, it should impress You at first sight.
At the first stage, the Mat is filled in the Calabash at the rate of 2/3 per volume of dishes. The raw material must be shaken with the vessel tilted. In the vacated place, install the bombilla and put the "Cup" on the table. Pour cold water over 2/3 of the remaining space, and fill the remaining 3 with hot water not exceeding 80°. Infuse for up to 2 minutes and consume a healthy drink in a warm form, slowly sipping through a tube (bombilla). Initially, it may seem tasteless to You. But it is worth trying, even for the sake of fashion and interest. Moreover, the price of mate tea is quite democratic.
Be careful! If mate will peristitsa – the taste will be very bitter.
Leave the drink "for later" is categorically impossible. The bitterness will "go off the scale".
Usually it is not added sweeteners, in rare cases-milk or lemon juice.
Some are sophisticated: instead of regular water, they use natural juices: peach, apple, orange.
You can add, as in coffee – cinnamon, ginger.
The Europeans practiced brewing Yerba mate with milk. In this case, 1 Cup of boiled milk is poured 1 tablespoon of dry raw materials, brought to a boil and turned off. At the same time, the mixture must be thoroughly stirred. Pour into cups through a strainer, add honey.
There is also a cold type of brewing: 2 tablespoons of raw material pour 500 ml of hot water. Infuse for up to 10 minutes and pour into glass vessels, which initially put ice, honey, a little fruit juice. Drink through a straw. Original and sweet!
How much does the mate cost? And where to buy mate tea in Kiev?
Mate tea can be bought in Ukraine in supermarkets, and in specialized stores that professionally sell elite exotic drinks from many countries of the world. It is clear that mate tea can be bought in Kiev and, for example, in Dnepropetrovsk at a contrasting cost. It is quite possible to protect yourself from extra charges. Make a purchase of mate in the online store "Miy Chay", and make sure of its quality and adequate price of mate tea. In our online store, the mate is visible as "in the palm of your hand". Photos of dry raw materials fully correspond to reality. We are sincere with You, and Frank, because our desire meets the main rule: to make every first customer a permanent consumer friend!
Today, to buy a mate in Kiev, you do not need to wander through endless shops. An ancient, sacred elixir that gives strength, both on a physical and psychological level, is ordered in our catalog within a few minutes. The availability of mate prices raises it to the rank of "acceptable".
If you took the time to study this material, then you are really interested in the legendary Indian nectar. Who knows, maybe thanks to him, South American warriors were famous for their quickness, activity, and vigilance? To check this-you need to buy mate tea! Your body will both perform the tasting and show changes, if any are present.