How to use bonuses at checkout?
Log in to the site, using your e-mail or phone number as a login, and a password.
On the page Checkout, if payment with bonuses is available, in the «Payment method» section, in the «Payment with bonuses» block, indicate how many bonuses you want to use when paying.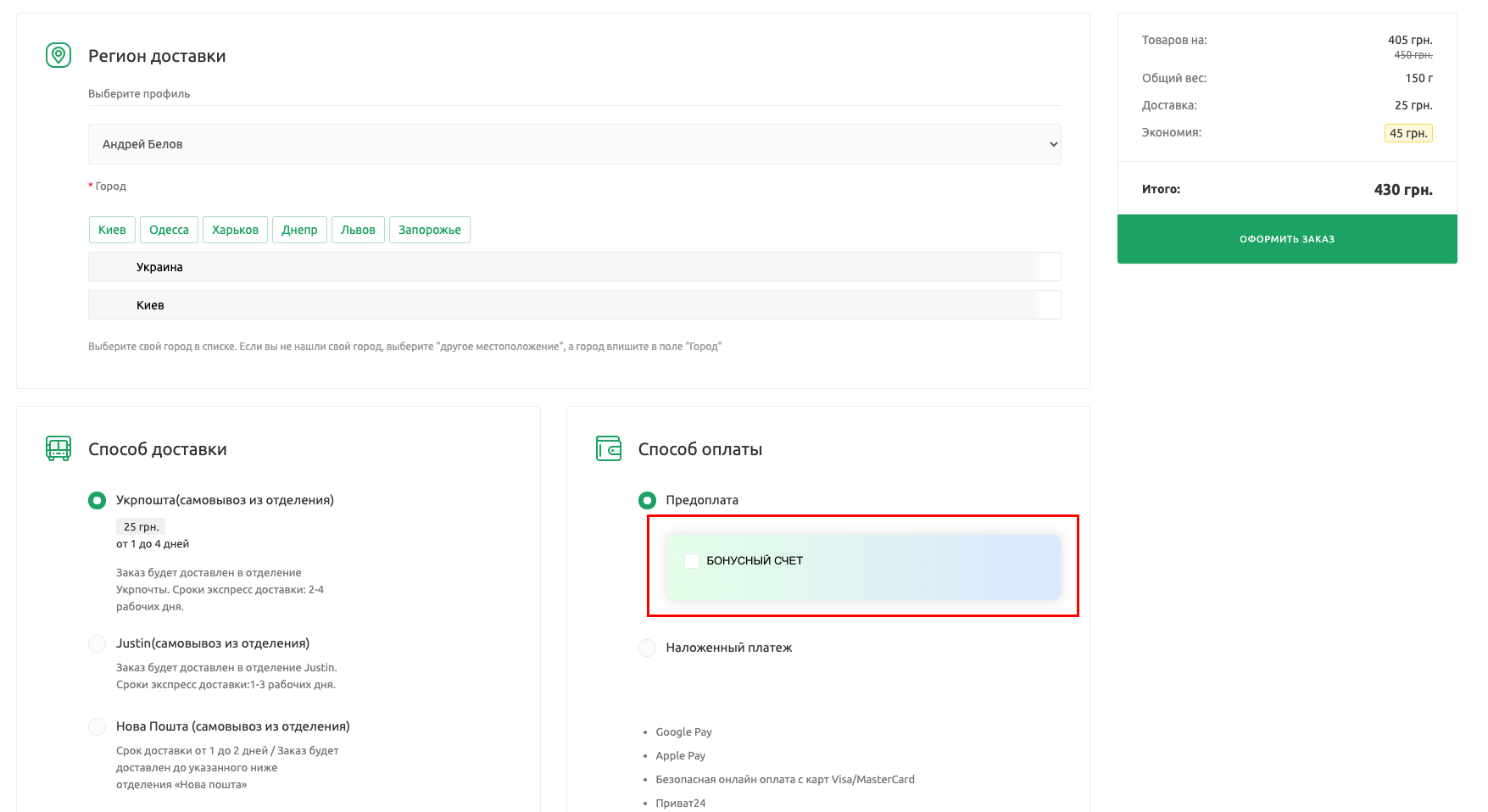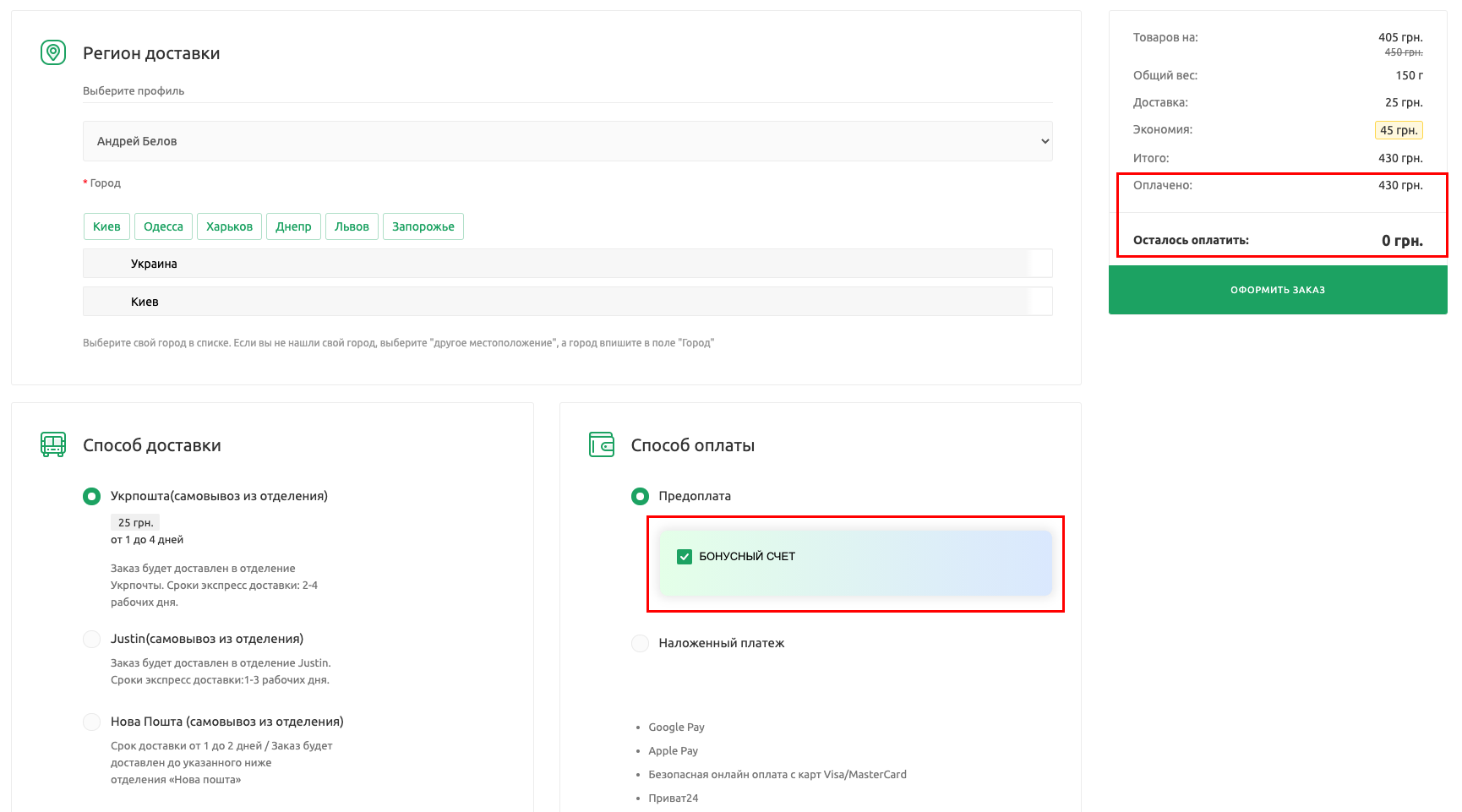 Stay up to date with our promotions and news
31 July 2021
Юлія Малишева, Киев
Замовляю чай вже вдруге, адже він мені дуже сподобався) Насичений смак залишає на язиці приємний солод, натуральний запах чаю також залишив ...
18 July 2021
Valentine, Kamenskoe, Dnepropetrovsk region
Ordered rooibos tea. I didn't know the taste of this tea. But when I tried it, I liked it. The taste is woody, tart. Reddish, beautiful. You can drink without sugar, but I would not say that it tastes sweet, as I read about it on the Internet. The product itself is very important to me. And I liked him. Delivery is fast, although I could have waited calmly. Thank you very much for the tea and the gift (sample 10 grams of green tea). Haven't tried it yet, but nice. Thank you. I will also order other types of tea and offer them to my friends.
13 July 2021
Vira, Sakhnivshchyna
The tea is wonderful, fast delivery. Thanks to the store staff.
13 July 2021
Kahriman, Kyiv
Good morning! The whole family tried samples of all three types of teas. For us, they are weak and less saturated. As I said before, for a long time, about 10 years, we drank Thanh they Vietnamese tea, which is very suitable for us. Unfortunately, this tea has recently been sold with additives and flavors. If you have such a richer tea, I would gladly buy it for myself and recommend it to all my friends! Best regards, Kahriman.
12 July 2021
Irina Fabryka, Uman
Well, as always on top!, The tea is delicious, the service and delivery are at the level;)
Subscribe to our page Facebook
✅ More than 10 years on the market
✅ More than 10,000 clients have trusted us
✅ Flexible system of discounts
✅ Very favorable prices for most goods
✅ Proper storage conditions