Specifications
| | | |
| --- | --- | --- |
| Country | — | China |
| Province | — | Sichuan |
| Form | — | loose |
| Kind | — | Zhu Ye Qing |
| Ingredients | — | green tea, without additives |
| Variety | — | light |
How to brew
Share
Orders are shipped next day
after payment is received.
Want to buy wholesale?
500g -
4050 грн.
3442 грн.
-15%
1000g -
8100 грн.
6480 грн.
-20%
Show more
1500g -
12150 грн.
9112 грн.
-25%
Description
«Freshness of Bamboo Leaves» is a green tea that gets its name from its visual resemblance to bamboo shoots. When fresh, its leaves have a bright green color with shiny tints.
Now it is one of the most popular and quality varieties in China.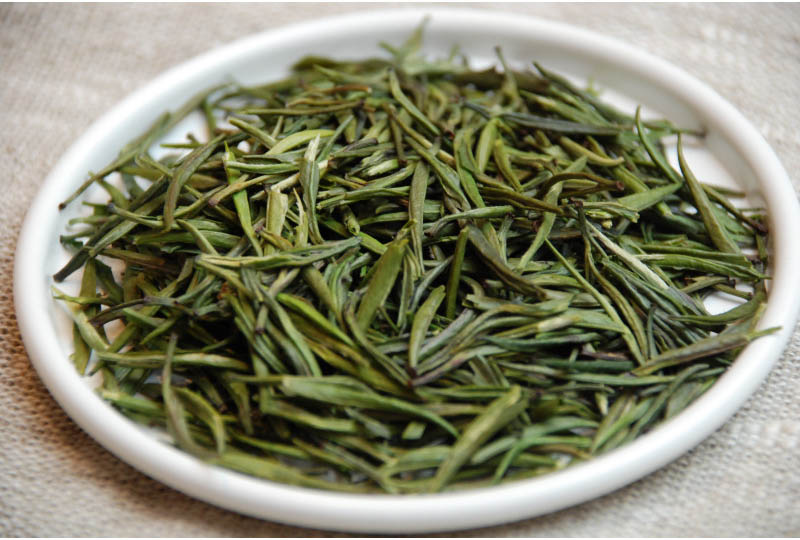 Tea trees of this variety grow on the sacred Mount Emei (800 - 1200 m above sea level), famous for the historical monuments of Chinese culture, which are visited annually by a huge number of tourists. The most important of them are: Monastery of Black Water and Ten Thousand Years, Cave of the White Dragon, Tower of Pure Sound.
The collection of raw materials (delicate small leaves with a bud) takes place at the very beginning of April - for 3-5 days, after which the Qing Ming season begins, which means «Purity and Clarity». Collected exclusively by hand. After careful selection, which includes only buds with two leaves of the same size, the raw material is dried in well-ventilated rooms or under sheds, then undergoes the fixation process (roasting in boilers). At the end, drying is carried out to remove excess moisture.
The appearance of dry raw materials is flat, tightly twisted leaves with villi, resembling bamboo in shape.
The clear infusion has a light green, yellowish tint.
The unique flavor of the green beverage can be enjoyed indefinitely. Tasting tea in small sips, you can appreciate its thickness, richness and pleasantness. The taste has refreshing, soft, delicate notes that make it possible to feel a long sweetish aftertaste.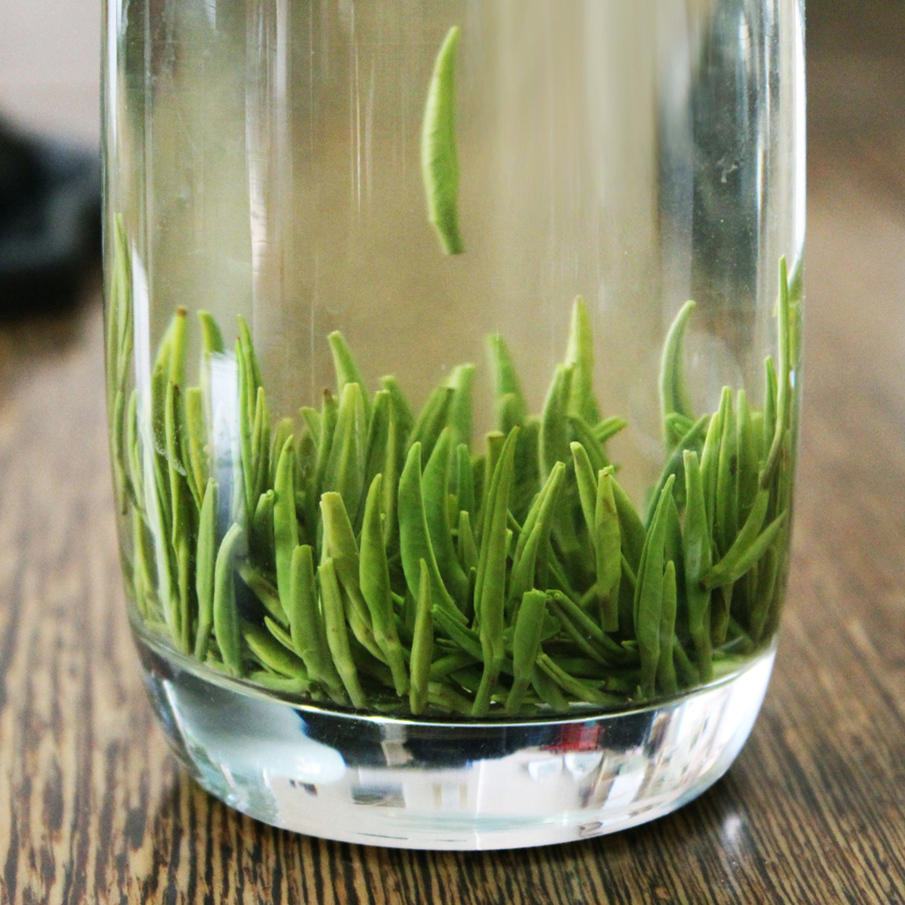 The rich aroma conquers with its unusualness. Here you can smell the fragrance of a beautiful orchid with a subtle hue of hazelnut.
Freshness Properties of Bamboo Leaves
Green tea contains caffeine, but to a lesser extent than coffee. Thanks to this, it perfectly tones and refreshes, gently acting on the central nervous system.
Perfectly relieves fatigue, relieves increased nervousness. With each sip, the mood rises, a lightness begins to appear, felt both in the body and in thoughts.
If you want to get a boost of energy in the morning and awaken your creativity - a cup of this healing drink is the best solution. It nourishes the body well, including mental activity. But at the height of the working day, it will help relieve fatigue and relieve anxiety.
Certain studies have shown that the more a person drinks Fresh Bamboo Leaves, the more chances he has of not succumbing to the cancer attack.
Regular consumption of tea has a positive effect on weight loss in a natural way.
Under its influence, the skin rejuvenates, the condition of hair and nails improves.
Saturates the body with vitamin C and antioxidants, especially important during spring vitamin deficiency.
Reduces free radicals, making a significant contribution to healthy heart function.
Relieves hangovers and mild headaches if necessary.
Reviews about product Green tea Zhu E Qing (Freshness of bamboo leaves)
Leave a review
Comment
Достойный чай с богатым вкусом, тонким ароматом и отчетливо сладковатым послевкусием. И визуально очень хорош: при заварке чаинки светлеют и - по цвету и по форме - действительно напоминают молодые бамбуковые листья. Высший бал.
Comment
Приятный чай с нотками терпкости и свежести
How to buy?
To purchase a product in our online store, select the product you like and add it to the basket. Next, go to the basket and click on «Checkout» or «Quick order».
When you place a quick order, write your name, phone and e-mail. The manager will call you back and clarify the terms of the order. Based on the results of the conversation, you will receive confirmation of the registration of the goods by e-mail and via SMS. Now it remains only to wait for delivery and enjoy a new purchase.
Checkout in standard mode is as follows. Fill out the form completely in successive stages: address, delivery method, payment, information about yourself. We recommend that you write information in the comment to the order to help the courier find you. Press button «Checkout».
Delivery methods
Payment methods
Our warranties
We only want to delight you with fresh Chinese tea, beautiful dishes. Therefore, we always meet. If for some reason the goods upset expectations, you can return or exchange it within 14 days.
Returns or exchanges of teas, tea utensils, desserts, gift sets in the store Miy Chay are possible provided that:
item not used;
full set of goods (utensils) preserved;
branded packaging safe and sound: there are labels, tags, stickers, sealed factory film, warranty;
there is a sales receipt of the store Miy Chay.
NOTE
The return shipping or exchange of goods is paid by the client..
How is the refund?
If you paid for the order by credit card, we will credit the money by bank transfer to the same details within 3 calendar days from the date we receive the return.