10 reasons to do yoga right now
Content
General improvement of the body
Slimming and body improvement
Dealing with stress
Developing flexibility
Improving posture
Healthy sleep
Versatility
Relief from pain
Better breathing
A new outlook on life
Yoga is an ancient practice that originated in India several millennia ago. The very fact that the teaching has survived to this day speaks of the clear benefits of yoga. Moreover, the number of her fans all over the world is constantly growing, and there are several reasons for this.
General improvement of the body
Yoga classes cannot be considered as a kind of fitness, since this direction has a serious spiritual foundation. Nevertheless, exercise tones up muscles, improves the general condition of the body, and strengthens the immune system. The person feels much better, is less likely to get sick. Thanks to special breathing exercises, blood flow is activated, and the work of internal organs becomes more productive.
Slimming and body improvement
At first glance, yoga poses are easy enough to perform. However, there are special asanas and even whole directions aimed at improving the shape of the body, getting rid of extra pounds. Yoga not only provides the necessary physical activity and allows you to work out all the muscles of the body, but also regulates the hormonal background, which directly affects the appetite. The practice also includes proper nutrition, which will also help you lose weight.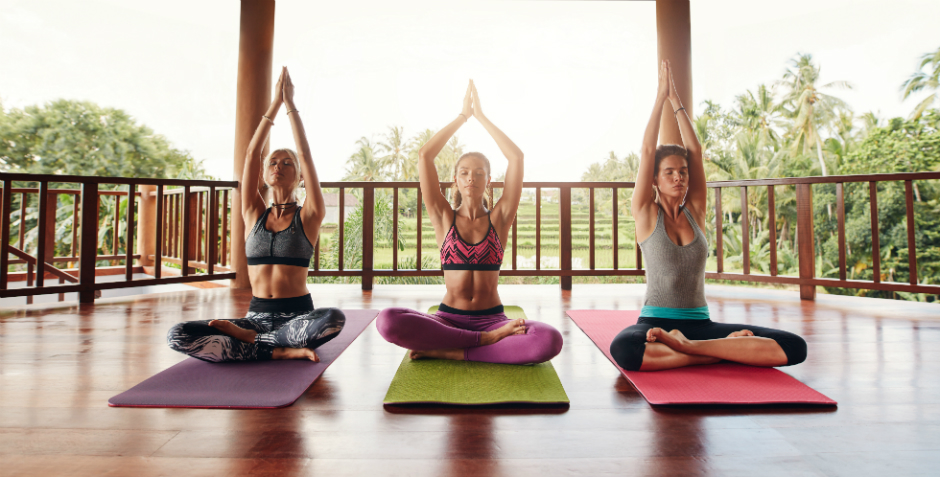 Dealing with stress
Excessive excitement, psychological overload negatively affect the entire body and provoke many diseases. Yoga improves the ability to concentrate when a person focuses on breathing, trying to maintain balance. Yoga practices allow you to abstract yourself from the world around you, learn to look differently at everything that happens, calmly perceive stressful situations.
Developing flexibility
Regular repetition of the postures helps to develop flexibility, and breathing exercises protect against discomfort during stretching. When the muscles are stretched, lactic acid is released from them, which causes pain after exercise. At the same time, fatigue is relieved, the muscles gradually lengthen and become more elastic. The effect is noticeable after just a few sessions.
Improving posture
Posture disorders, including scoliosis, are now almost ubiquitous. A curved spine is not only an aesthetic defect, but also an incorrect distribution of the load in the body. Yoga exercises allow you to normalize posture, disturbed due to a sedentary lifestyle, to open the thoracic region. After a while, even a person's gait changes.
Healthy sleep
A sound and healthy sleep is a prerequisite for maintaining health and performance. Insomnia and other disorders negatively affect concentration, memory, thought processes and physical condition. Yoga practice relieves increased anxiety, which is the most common cause of sleep problems, and prolongs the duration and improves the quality of the night's rest.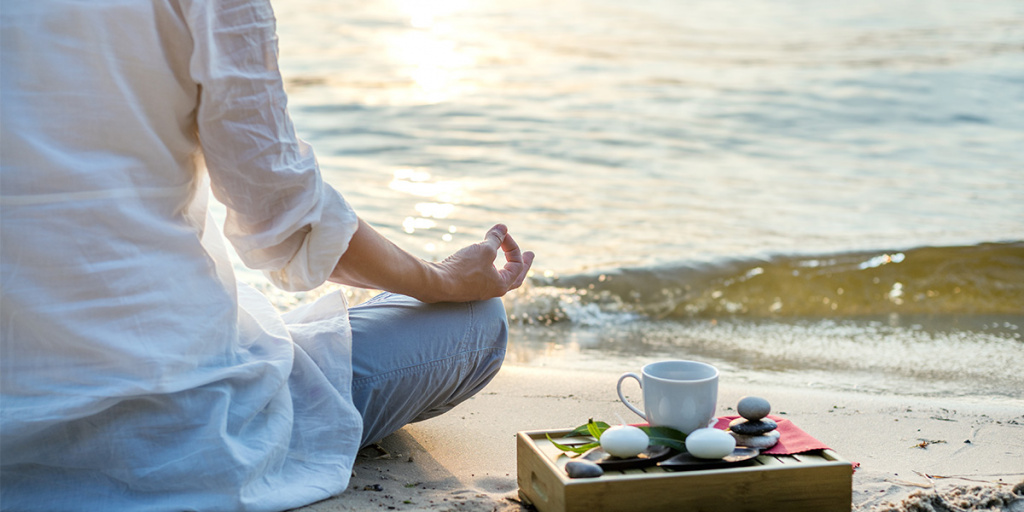 Versatility
Classes are available for people of all skill levels. Yoga for beginners consists of simpler asanas, gradually the exercises become more complicated. You can do it in a specialized studio, at home, in the country. You can enroll in a group with a professional trainer or use video tutorials, do yoga online, choose those poses that work out best and give the most pleasant sensations.
Relief from pain
There are poses in yoga to relieve migraine pain, back pain caused by prolonged sitting. Exercise is effective for many types of pain and may well replace physical therapy. The practice of yoga helps to protect the joints, as well as to avoid injury, as we strengthen the muscles and ligaments.
Better breathing
Breathing exercises are an integral part of yoga. In ordinary life, a person does not use all the capabilities of his breathing system. Yoga allows you to learn how to breathe correctly, and at the same time to strengthen the cardiovascular system. The alternation of postures and breathing exercises help to feel rested, full of energy, replenish energy reserves.
A new outlook on life
Yoga is a philosophy and a special way of life that allows you to achieve spiritual balance, learn how to effectively solve daily problems, develop creative abilities, understand your own body, and control your emotions. Yoga classes increase self-esteem, provide an opportunity to know yourself and learn to live in harmony with yourself and the world around you.