Interesting and informative trips to the regions of tea growing
Content
Some statistics
Travel to tea plantations in India
Travel to tea plantations in China
Sri Lanka plantation visit
Tea offered by Vietnam
Tea flavors of Japan
When you want to try new flavors of your favorite drink, namely tea, but your soul asks for relaxation, combining both desires and traveling across countries where vast tea plantations are located will be an excellent experience. It will become not only informative and interesting, but also tasty, and it will be pleasant to remember about it.
Some statistics
Tea can grow in a very wide geographical area, but growing it in areas with a cool or changeable climate is recognized as unprofitable. The farther north the plantation is, the less new shoots the tea bush gives. Therefore, it is cultivated mainly where the weather allows the plant to replenish its losses after harvest, by increasing new branches.
China and India are on the 1st and 2nd places in tea production. The latter annually puts on sale up to 900 tons of valuable dry drink, which is sold all over the world, despite the fact that 70% of it «settles» inside the country. In 3rd place is African Kenya, and 4th is Ceylon. Sri Lanka has long been popular for the cultivation and processing of tea. The state supplies to the world market every year up to 300 tons of refined high-quality tea leaves.
Travel to tea plantations in India
Those who have seen how tea grows claim that this is one of the most beautiful spectacles on the planet. In India, plantations are spread in several states, and the most beautiful are located in Assam, Darjeeling and Nilgiri. Another place of cultivation of a valuable Indian drink, called the Happy Valley, is also surprising. It is located at an altitude of 2700 meters above sea level, and this is the largest plantation, employing millions of people.
India grows and processes tea, offering many varieties of the blended drink for sale. After visiting the country, you can try Masala tea – traditional for Indians. It is prepared in milk, and various spices are added to it.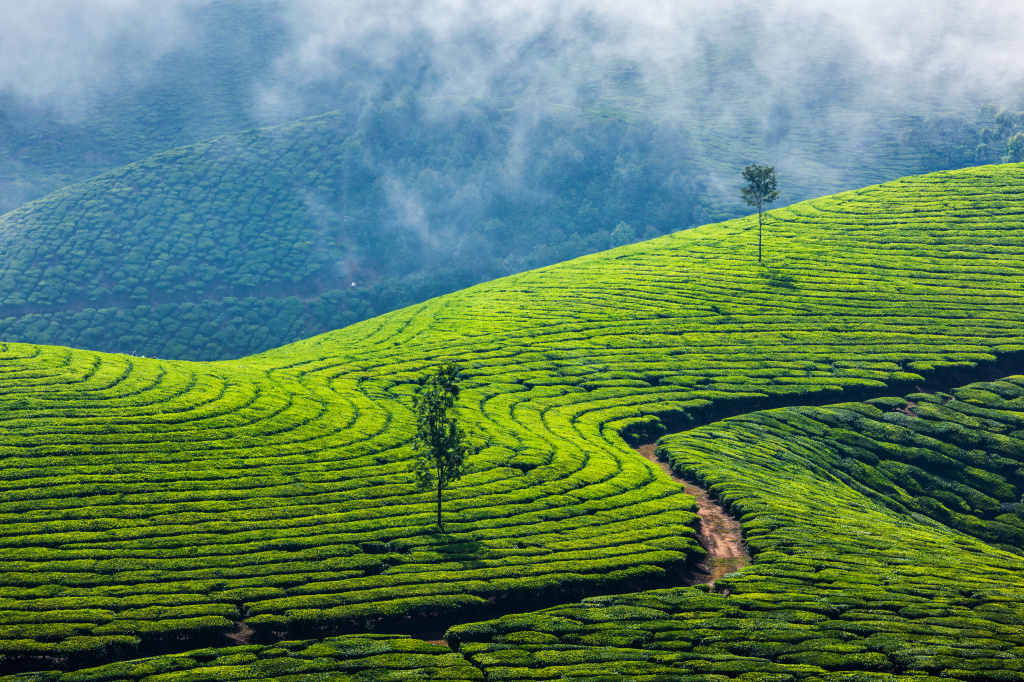 Travel to tea plantations in China
In China, there are a lot of places where red, green, white, yellow tea is grown. There are plantations throughout the country, thanks to which the whole world knows the taste of not only the above species, but oolongs and pu-erhs. The collection of tea leaves in each region takes place at different times, since the plantations are in different climatic conditions. They lie both in the lowlands and on the hills, where, after harvesting, high-quality varieties of the drink are produced. The culture of tea making in China is at a high level, therefore, even today, the leaves are most often harvested by hand, without resorting to the help of technology, and tourists who come on excursions are allowed to perform the sacraments.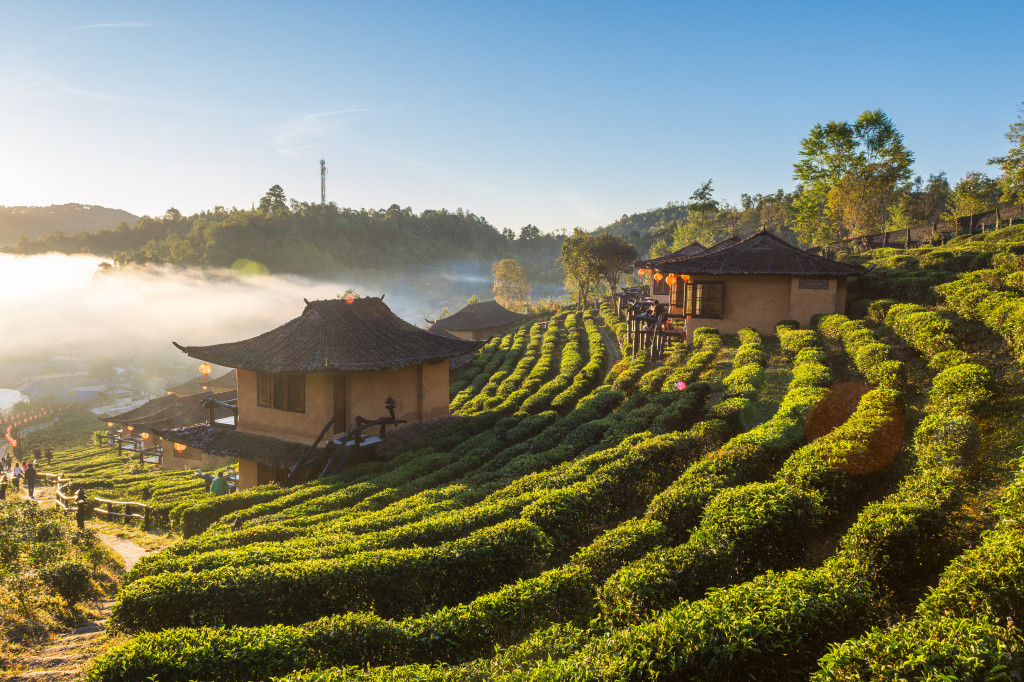 Sri Lanka plantation visit
Nuwara Eliya in Sri Lanka is called the tea capital of the state, there is an extensive tea museum, where there is a restaurant overlooking the tea fields and a shop of the most exquisite varieties. Plantations, which are harvested throughout the year, are located throughout the island. Ceylon does not have the variety of drinks present in China, only green and black tea is produced here, but both are of high quality. The infusions from them are tasty, rich, and the tea grown in the Ruhun region has a sweetish taste, which makes it irresistible when consumed with milk.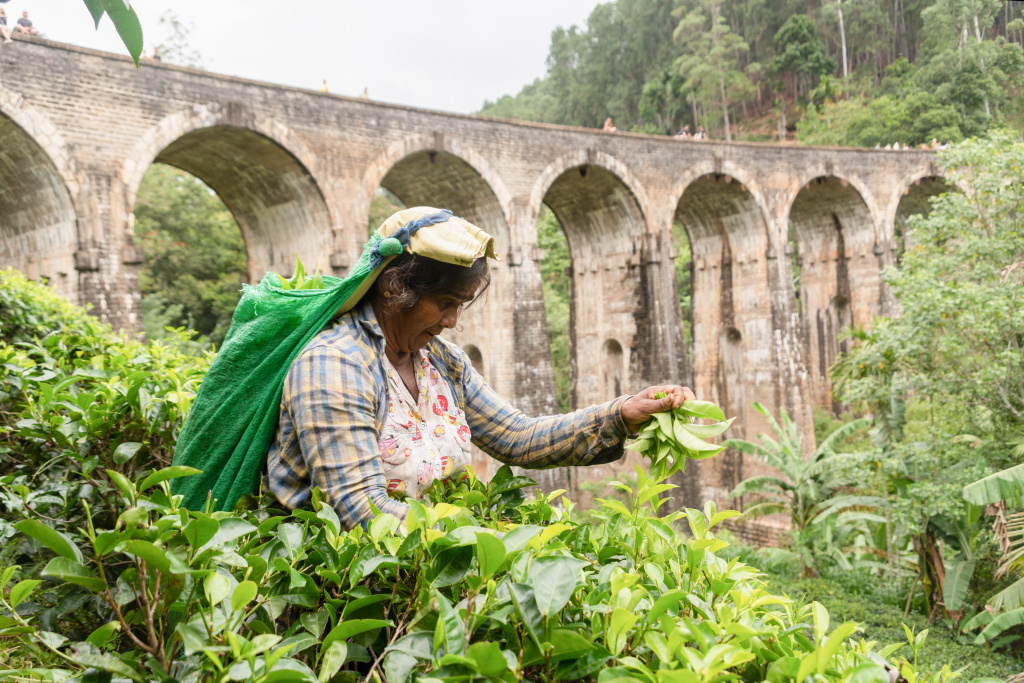 Tea offered by Vietnam
Tea plantations in Vietnam occupy more than 1000 hectares, while being located in 30 provinces on the slopes of mountains and on the plains, where completely different climates and ripening occurs at different times. The most common varieties are black and green, but if you go to the tea festival in Hanoi, which is held once a year, you can taste rare types of ginseng, artichoke and lotus drinks. And representatives of the local population are big lovers of chilled jasmine tea combined with hot coffee. It is worth noting that tea in Vietnam began to be grown when the country was still a colony under French rule.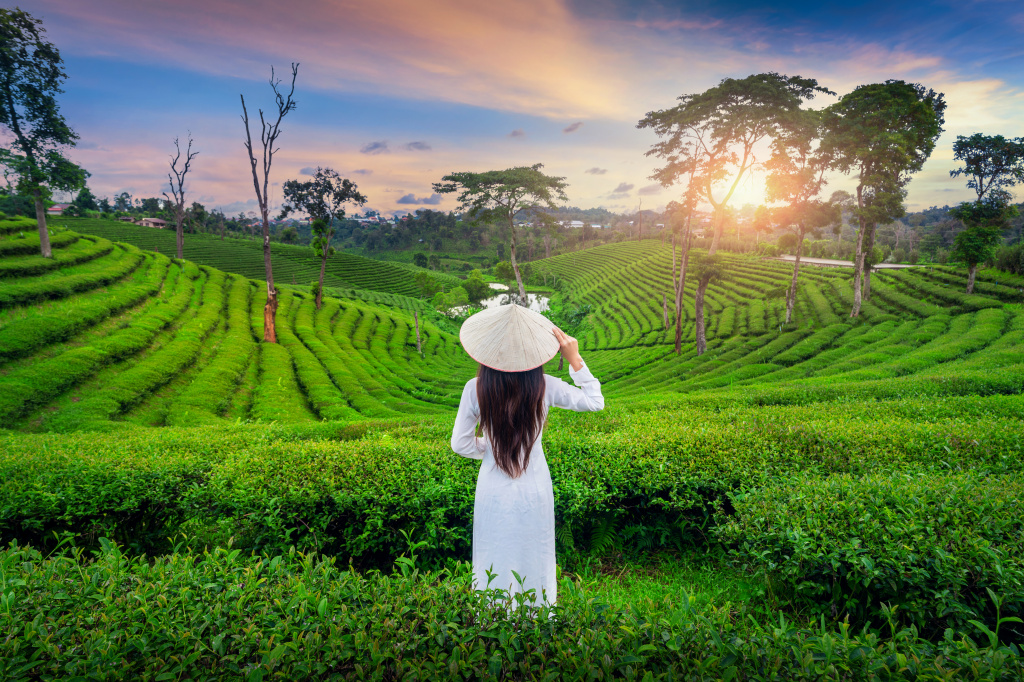 Tea flavors of Japan
In this state, the seeds of tea bushes were first planted 800 years ago, when they were brought from China. Their plantations are located in the provinces of Kagashima, Shizuoka, Mie, Kyoto. Thanks to the ideal climate for tea, he began to give rich harvests. Deliciously aromatic, sweet green tea is the result of centuries of plant cultivation. It is mainly consumed domestically, but foreigners are taken on excursions to collect tea leaves and taste the drink at a traditional tea ceremony.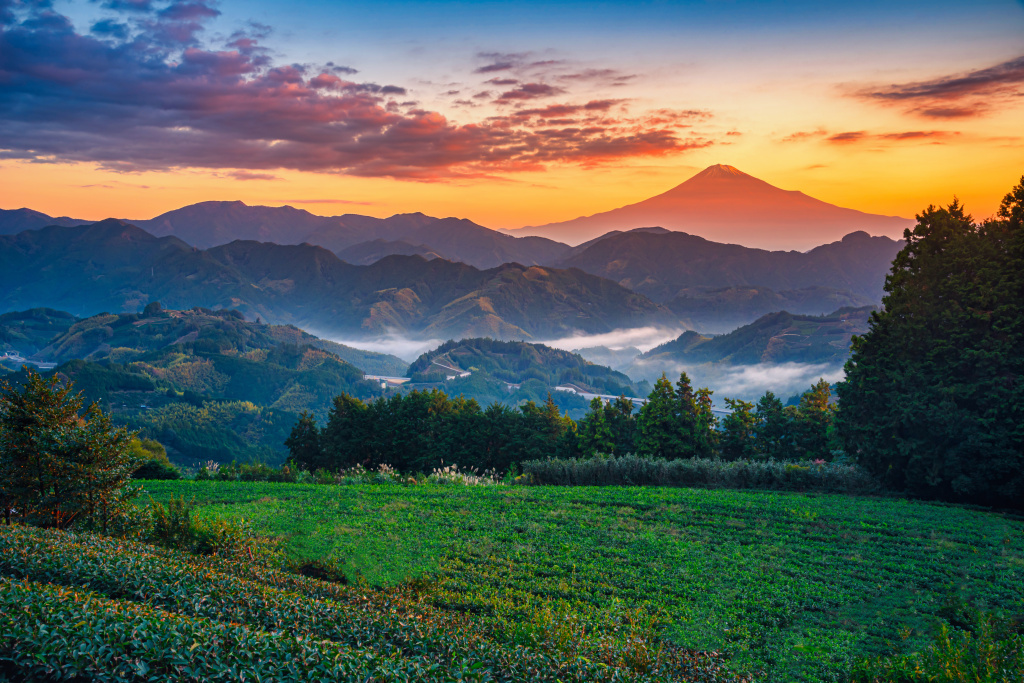 Traveling to the «tea» countries, you can learn a lot about this drink and try those varieties that are little known in Europe.