Tandem of yoga and quality tea for the health of the body
Contents
Tandem of yoga and quality tea for the health of the body
What are the benefits of the yoga tea complex
Scientific opinion on the yoga tea tandem
Why it is believed that yogis do not drink tea
Tandem of yoga and quality tea for the health of the body
There is an opinion that yogis preach asceticism and rejection of all pleasures, which, probably, includes tea, no matter how high its quality and good taste. Perhaps those who are in perfect control of their body and senses really prefer water or herbal infusions, but for the rest, tea is not just a momentary pleasure, but an element of a complex that heals the body.
What are the benefits of the yoga tea complex
First, you need to remember the benefits of yoga. They lead to the harmonization of the body with the spirit through meditation. At the same time, the body must be in an ideal state, which is achieved through proper nutrition, and only after that cognition of oneself begins. There are many physical and spiritual moments involved in such a complex process, and tea drinking takes a special place among them.
Some gurus say that tea should be drunk in between meditation exercises in order to relax and detach from earthly worries, as well as to clear thoughts. Therefore, no matter what anyone says, drinking tea together with classes is very important.
Scientific opinion on the yoga tea tandem
Even from a scientific point of view, which does not take into account oriental philosophy and sacraments, the importance of tea in yoga practice is very high. He:
good thirst quencher;
supplies the body with macro- and microelements;
improves metabolism;
tones the body;
accelerates the elimination of free radicals
This means that tea helps to put the body in order, which, in turn, helps physical activities, which are easier for a healthy body. As a result, recovery occurs even faster, because physical activity causes blood flow to all muscles, which strengthens not only them, but also the heart. After all, each actively contracting muscle gives a push, which means it helps the blood move through the vessels, while being enriched with oxygen necessary for all organs.
After yoga, tea is recommended to drink too. Thanks to him, much more harmful substances are removed from the body with sweat than if you quench your thirst with water. It acts on the brain as a neurotransmitter and normalizes blood pressure, as well as speeds up metabolism, has a beneficial effect on the gastrointestinal tract and helps relaxation after exercise.
From the above, we can conclude that the correct set of yoga exercises in combination with good tea of ​​the highest quality improves the quality of life.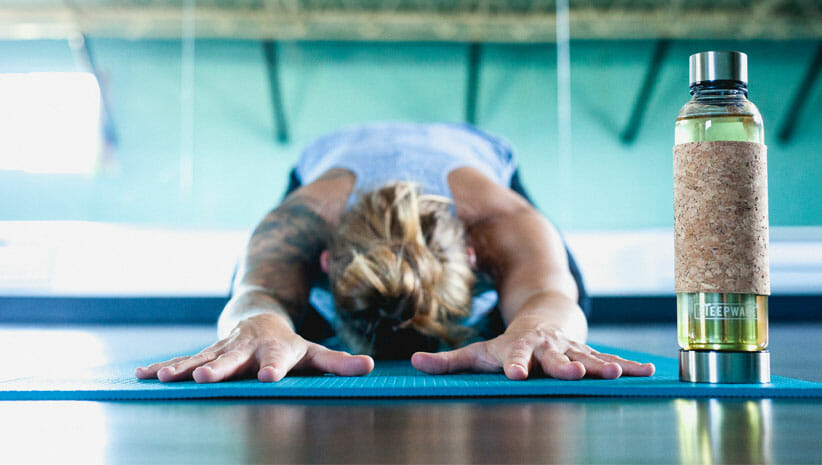 Why it is believed that yogis do not drink tea
The statement that yogis do not drink tea has already been discussed. This opinion arose because these people never consume a low-grade drink that is high in caffeine. Experienced individuals have their own recipes, which, along with useful herbs, certainly include good tea. The use of these mixtures fills the body with energy, has a beneficial effect on internal organs, including the heart and brain. One of the recipes includes the following ingredients:
Black or green tea. It can be of high quality: pu-erh, matcha, rooibos and other types.
Carnation.
Black pepper.
Ginger.
Cinnamon.
Cardamom.
Chicory.
Nutmeg.
And possibly milk and honey as well. It all depends on the effect of the drink on the body. And, of course, all this is brewed with boiling water. Famous yoga teas can also include one of the green teas and the following ingredients:
basil, which clears the mind, strengthens the immune system, protects against negative energy from the outside;
rose petals, which have a beneficial effect on the nervous system and mood, which promote healthy sleep;
mint, refreshing and soothing;
ziziphoru, which acts as a mild sedative and wound healing, which makes it useful for the gastrointestinal tract.
The composition of such drinks varies depending on the addictions of the person. Plants give the broth all their beneficial properties, as well as a unique aroma and taste. The beneficial effects of these teas and yoga exercises will bring the human spirit into a state of complete harmony with the body, which will contribute to enlightenment and a correct attitude towards life.