Life-giving moisture: how to quench your thirst in the summer heat
Content
What can't you drink on a very hot day?
Drinks to drink on a hot day
Chinese iced tea: its main characteristics
Iced tea: benefits and benefits
Where can I buy iced tea?
Summer is a time of vivid memories, travel, meetings with loved ones, and also the scorching sun. And, of course, on a hot summer day, you really want to freshen up with a light and cool drink: kvass, lemonade or cold brewed tea.
You can, of course, get by with just water, which perfectly quenches thirst, but the body wants to try something new, tasty and sweet. There are many different drinks that attract with their appearance, smell, many of them can be prepared at home, simply by having the necessary ingredients on hand. But some can only be bought in a cafe or store.
But let's figure out which drink will refresh the body better in extreme heat, and which should not even be considered as refreshing. Let's talk about the last option first.
What can't you drink on a very hot day?
The first thing not to drink is alcohol. After all, products that contain alcohol, on the contrary, remove water, and do not saturate the body with it. And the greater the percentage of alcohol in the drink, the stronger the effect and the less benefit for a weakened and dehydrated body. Worse yet, alcohol can lead to heatstroke, increase blood pressure, which is no longer good in the heat, and also stress the heart. An exhausted body begins to work even harder under the influence of alcoholic products.
But besides them, there are still a lot of liquids that cannot be consumed at high ambient temperatures. Among them:
Coffee, americano, espresso. It would seem that these are standard products that a person uses daily, regardless of the weather. But scientists have proven that they negatively affect the human body in the heat, removing fluid from the body. Therefore, after coffee, you will want to drink even more. It is better to drink cold brew tea and forget about the desire to drink for a long time.
Milk shake. The composition of the cocktails includes sugar, which helps to remove fluid from the body, as well as various additives E, which will not bring you anything useful. Therefore, if you like dairy drinks in the summer, it is better to opt for kefir. They have a large amount of vitamin and are the best energy.
Energy, soda, Coca-Cola, Pepsi. These drinks contain a huge amount of sugar, caffeine and all kinds of additives, dyes. There is definitely nothing useful in them, especially on a very hot day. It is better to drink a glass of homemade kvass. Lactic acid in the composition of the product perfectly saturates the body with fluid and gives the desired coolness.
Fruit and berry smoothies. The first drawback of such mixtures is the density, which cannot give the body that saturation than liquid products. And sugar will provoke the withdrawal of water. Better natural juices without added sweetener.
Hot chocolate leaves a sweet aftertaste that will make you want to drink even more. It is better to drink lemonade made according to the classic recipe of lemon juice, pieces of fruit, water and sugar, you can also add mint, which is very refreshing.
Mineral water. It is better to replace it with the usual clean water from a tap or well. But you should not drink it right away either, it is better to let it become room temperature. So that there are no problems with the throat.
After looking at this impressive list, you might think that it is better not to drink anything on a hot day, since many familiar products simply cannot be consumed. But now we will discuss those drinks that you can and even need to drink during unbearable heat.
Drinks to drink on a hot day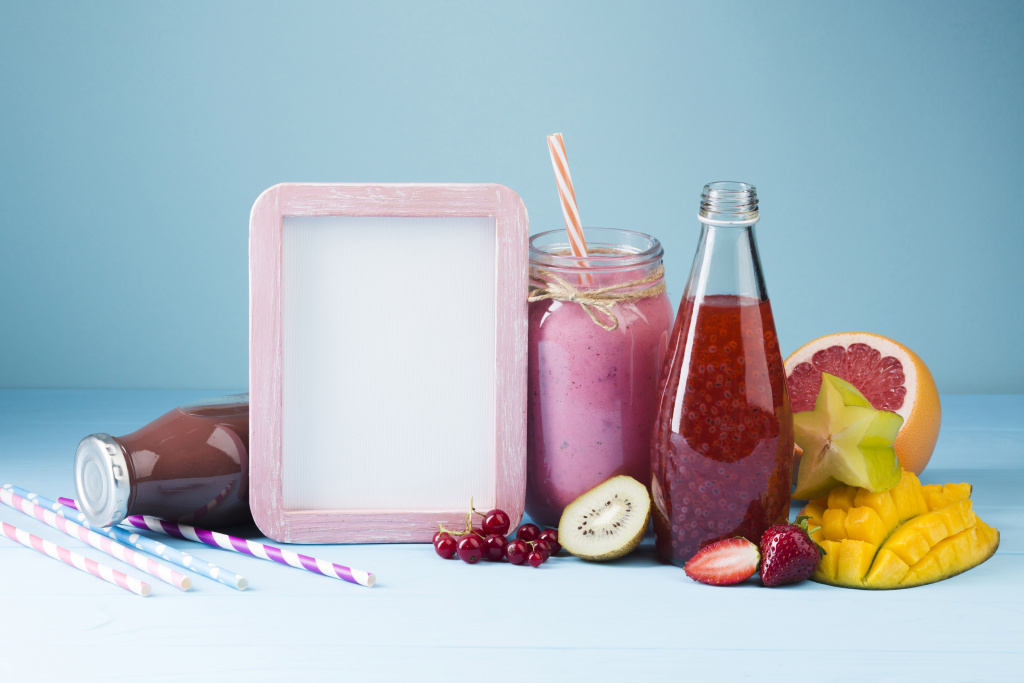 When a street thermometer shows +30 degrees, each person needs to drink more fluid so that there is no lack of it in the body. From this and poor health, and dizziness, and discomfort throughout the body. And when the body receives the necessary amount of water, it is overflowing with strength and energy. Among these products are:
Lemonade. It consists of 4 natural ingredients that give the body a complex of vitamins, minerals and a refreshing effect;
Morse. A natural drink that saturates the body with such a necessary liquid;
Mojito. Lime, lemon, mint and ice are the best ingredients for real enjoyment;
Fruit juice;
Kvass;
Delicious cold tea. This drink is one of the healthiest and most refreshing among all of the above.
All previous products have a large amount of vitamins, minerals, trace elements that fill the body with everything necessary for the correct and coordinated work of all systems and organs. But iced black tea or green tea has a few other important benefits to keep in mind.
Chinese iced tea: its main characteristics
It is quite simple to prepare a drink from tea leaves by combining them with hot water for 1-2 minutes. When we talk about hot tea, it cools well and dilates blood vessels. A cold drink perfectly refreshes and saturates the body in the heat, and cold tea is prepared according to the principle of combining tea leaves with cold water.
Just 1 teaspoon of tea leaves is mixed with 200 ml of water.
Leave the mixture in the refrigerator for 2-3 hours.
Strain the finished tea and warm to room temperature. You can do this not on fire, but simply leave it on the table for a while.
In order to create homemade iced tea, the following types of leaves are used:
White tea. The advantage of this mixture is the absence of leaf fermentation. Thus, it keeps all its useful qualities, the taste of the product is unforgettable;
Green. The leaf is practically not amenable to fermentation, the drink has a delicate, light taste;
Light Oolong. Infused up to 4 hours and has an excellent light taste.
Cold brewing tea is not suitable for leaves that undergo fermentation, as they do not open in cold water and do not color it. If you like to drink products with additives, then add them in small quantities so as not to spoil the taste of the drink. The Chinese are not used to such actions, they love the taste of iced tea without sugar. But you can add different ingredients to the liquid, which will allow you to add new notes to the mixture. Cold tea with milk or lemon will give the drink an interesting and unusual flavor, a charge of freshness and energy for the whole day.
Iced tea: advantages and benefits
The product of different types has the following advantages that everyone just needs to know:
Easy to cook. Just 1 tablespoon of leaves and 200 ml of cold water should be left in the refrigerator for several hours, then it can be consumed.
Huge amounts of vitamins and low caffeine that iced green tea or any other has.
No additives to harm health.
Interesting and unusual taste.
Increase immunity.
Improve the functioning of the digestive tract and cleanse the body.
Antioxidants in green iced tea leaves or any other can help prevent cancer.
Where can I buy iced tea?
Would you like to buy iced tea and fill your body not only with the necessary supply of liquid, but also with vitamins, minerals, antioxidants, microelements? Check out our online tea shop. In the assortment on our website you will find different types of tea leaves at an affordable price. Fill out the application, place an order and wait for a call from our manager who will answer any of your questions. In addition, you can purchase not only tea leaves from us, but also cold instant tea. Buy only the best high-quality and healthy mixes for making the most delicious drinks from us and treat your loved ones with finished products. After all, ordering iced green tea from us is fast, simple and profitable!