Original PU'er Shu tea from Yunnan province to your table
Among all the famous tea varieties, PU-Erh is the most popular. At the same time, it is divided into two subspecies – PU'er Sheng and PU'er Shu. Their difference between themselves is due to the manufacturing technology. The first or Sheng Puer is subjected to a natural fermentation process, during which the sheets lie for a long time on specially prepared sites. The second subspecies, or Shu PU'er, in contrast to the first, is stored in specially formed tea heaps, in which water is added according to a certain system and in a certain proportion to accelerate the fermentation process. Thanks to this, Shu Puer, which you can buy in the online store Miy Chay at the most affordable price, is made much faster than its counterpart. Plus, the special technology of Shu Puer tea production provides its unique aroma and taste, which is not comparable to any green tea, Oolong tea, or red Chinese tea. During the brewing process, Puer Shu tea acquires a bright, rich yellow-orange hue. If you want to try and later drink only real PU-Erh tea, then the online store Miy Chay is the place where you can realize your desire with minimal costs, because we offer this variety and all others at the best price. Our price for Puer Shu corresponds to the quality of raw materials.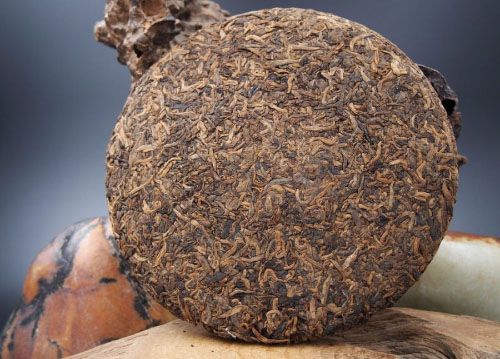 Shu Puer Tea: useful properties
In addition to the beautiful, memorable color, taste and aroma, this variety has a beneficial effect on the body. We recommend buying Shu Puer if you:

you are concerned about the level of cholesterol in the blood and want to reduce it;
you want to get rid of constipation and other complications in the gastrointestinal tract, improving its work;
to normalize digestion;
try to minimize the risk of stroke and heart attack;
do you want to lose extra weight that is bothering and complicating your life?
In addition to the above, daily use of this variety will improve your overall health. Moreover, Chinese green tea PU'er perfectly invigorates. For this reason, it is best to drink it in the first half of the day, getting a boost of energy for the entire next day.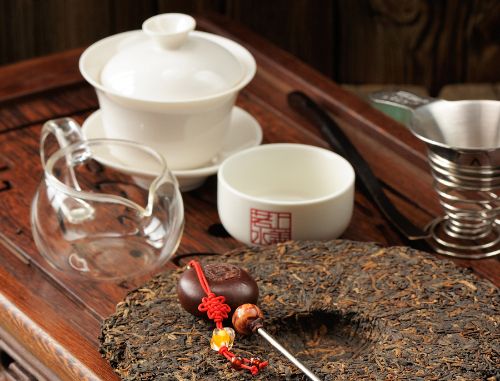 Features of storage of this type of tea
PU'er Shu doesn't like light, but he likes air. The best places to store it are those where little or no sunlight or other odors enter.
Humidity in the room should be maintained at an average level, and the room itself should be well ventilated. If the moisture level is high, the tea may become mildewed.
When storing tea at home, it is recommended to leave it in its original packaging, wrapped in a cloth of natural origin.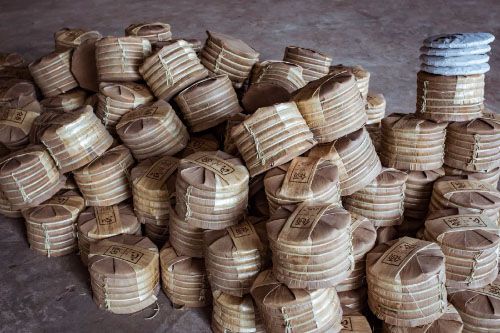 Features of Chinese Puer green tea brewing
You can save all the properties and get the maximum effect from using this variety only if it is properly brewed. To do this, take about 4 g of tea per 150 ml of water. The brew is filled with water at a temperature of about 90°C. The optimal tableware is porcelain or made of clay, preheated. Only if the latter condition is met, you will be able to enjoy the entire bouquet of taste and aroma of this tea variety.
If you decide to buy this variety, then be sure to try it with milk. This combination will not leave indifferent even the most demanding gourmet.
Shu Puer tea is not difficult to buy in Ukraine today. The bright woody aroma of the drink has already won a huge number of Ukrainian consumers.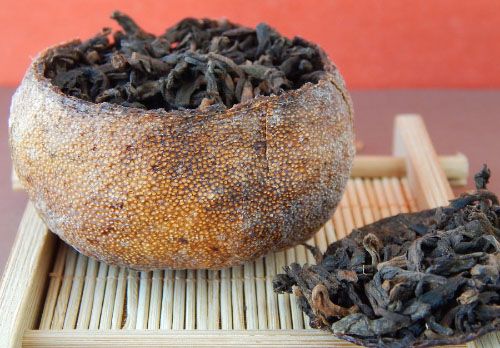 Interesting fact about Shu Puer tea
Along with the centuries — old Chinese tea history, this variety is one of the youngest. It began to be produced only in the second half of the XX century. At first, it was used as an affordable alternative to the expensive Sheng Puer, but over time, the technology of its production has improved so much that now it has become an independent, separate tea variety that has thousands of fans and adherents around the world, which was facilitated by its taste, aroma, and medicinal qualities.
If you are interested in this type of tea or are already familiar with it and have long been looking for a place where you can buy Puer Shu with a guarantee of originality — feel free to proceed to checkout. To do this, you just need to specify the required amount of tea by hovering over the product image and adding it to the cart. After that, go directly to the "shopping Cart" and choose the most convenient way of registration:
independently specifying all the necessary data;
enter only your phone number and first and last name.
Shu Puer tea to buy in Kiev today can be both high-quality and fake. Unfortunately, its popularity has a negative impact on the market of tea drinks. There are many imitations that the "novice"is not able to distinguish. The price of this Shu PU-erh, without the dirt and twigs, can not be low. Tea leaves of the same size, shape and color create an elite variety that becomes even better over time (like cognac). After trying young and aged tea, You can feel a significant difference between them. Also, having tasted a true drink from the middle Kingdom and its likeness, You will feel a cardinal discrepancy.
To buy Shu Puer tea means to give yourself the opportunity to enjoy the undoubted luxury of tea without flaws. In order not to be deceived, it is preferable to buy Shu Puer in Ukraine in Miy Chay – an online store whose employees "live" with the beauty of tea and honor the traditions of Eastern tea drinking. Repeatedly, the price of Shu PU'er tea initially repelled some from buying. But, having passed the threshold of doubt, "former at the crossroads" at the first acquaintance with a pleasant, sweet nectar could not just make sure of its superiority, but also make it a favorite drink of the family.